In our third and final installment, we have our dangerous heroines working the booth, hanging in their hotel room, prepping for their performances, running rampant post-performance, and, most importantly...




GETTING COFFEE.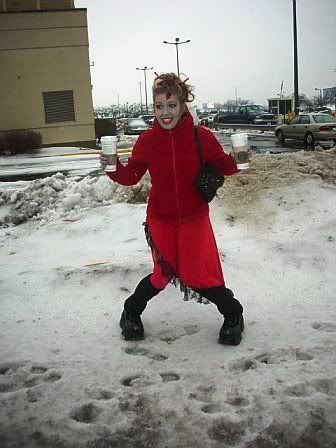 Amber braves the wintry wilds of Chicago to feed her need!




Work that booth, ladies.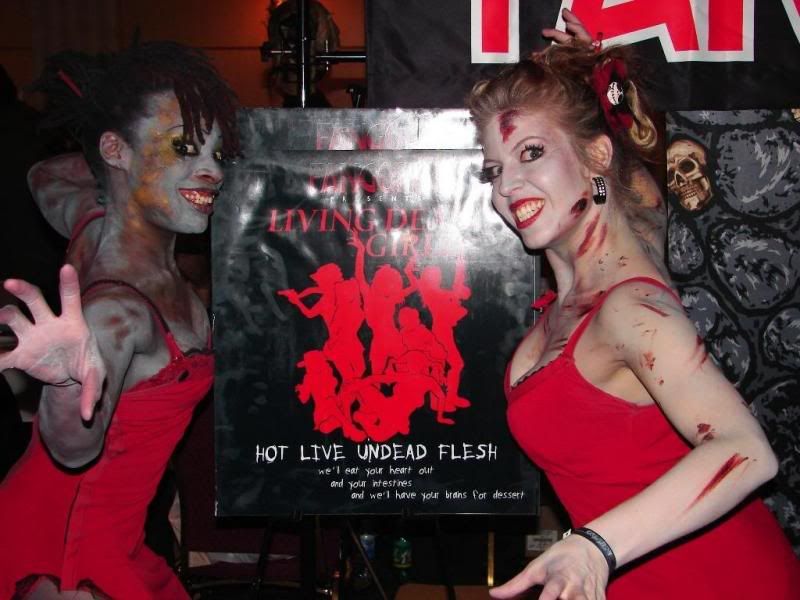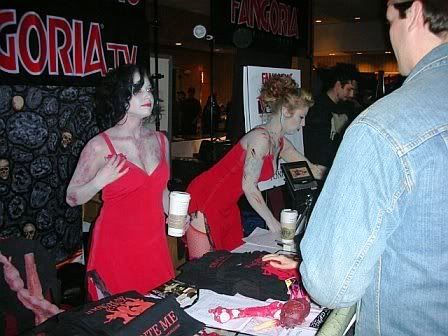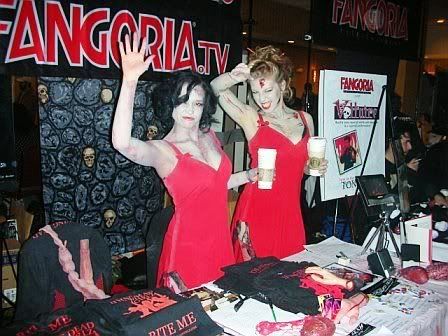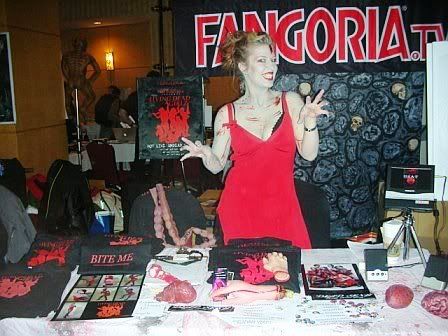 Bloody Marys are better when garnished with FINGERS.


RARRRRRR.

Here lies only a small subset of the jackassery that comes from having all 5 LDGs in one room.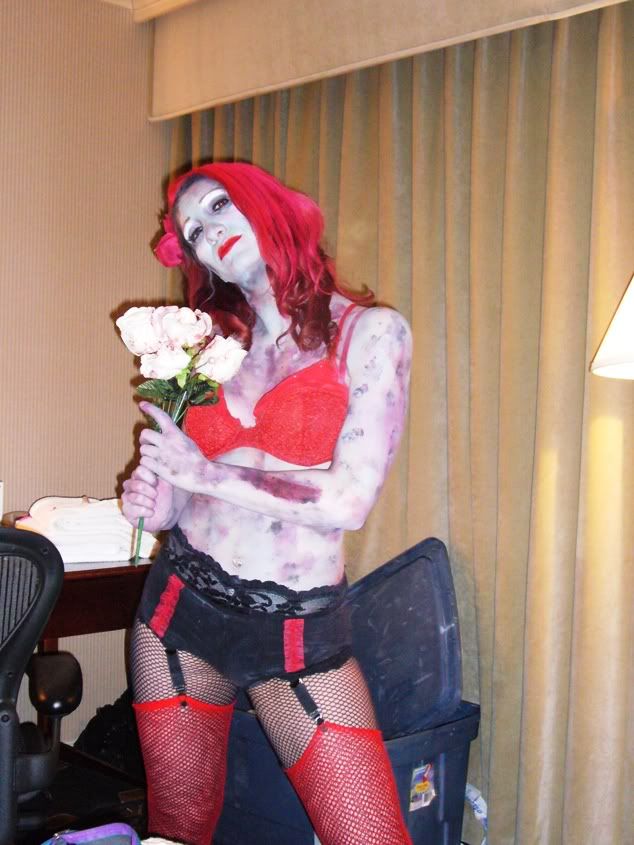 We swear we have NEVER seen her do this before.




NEVER.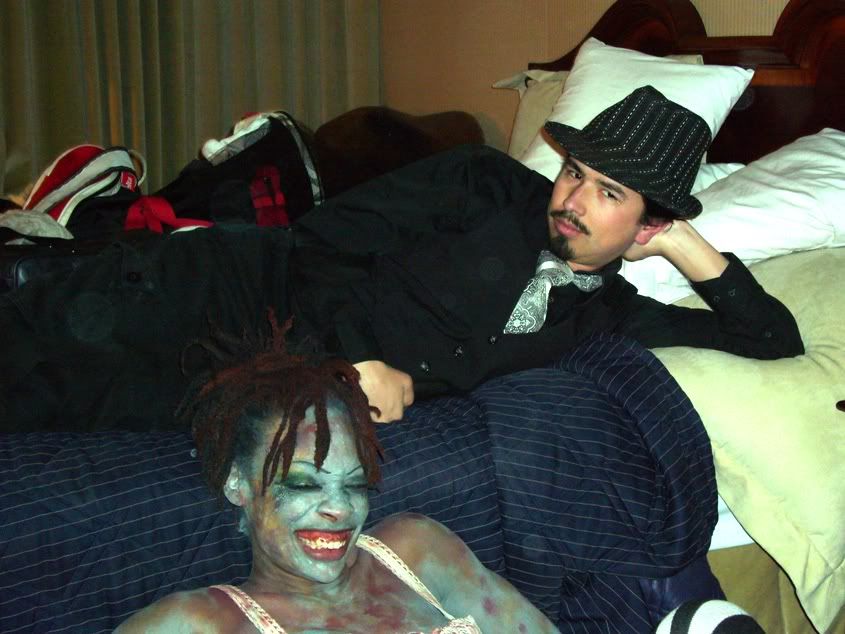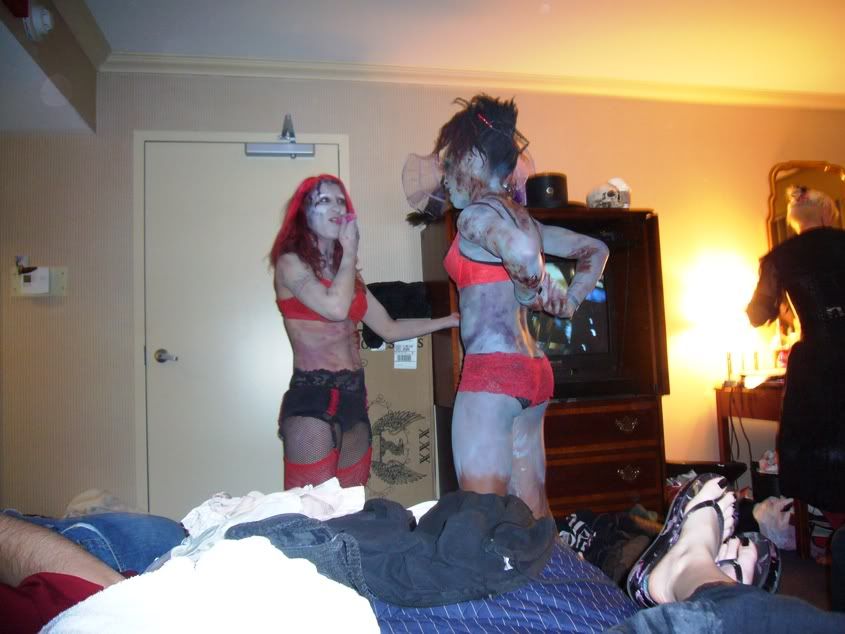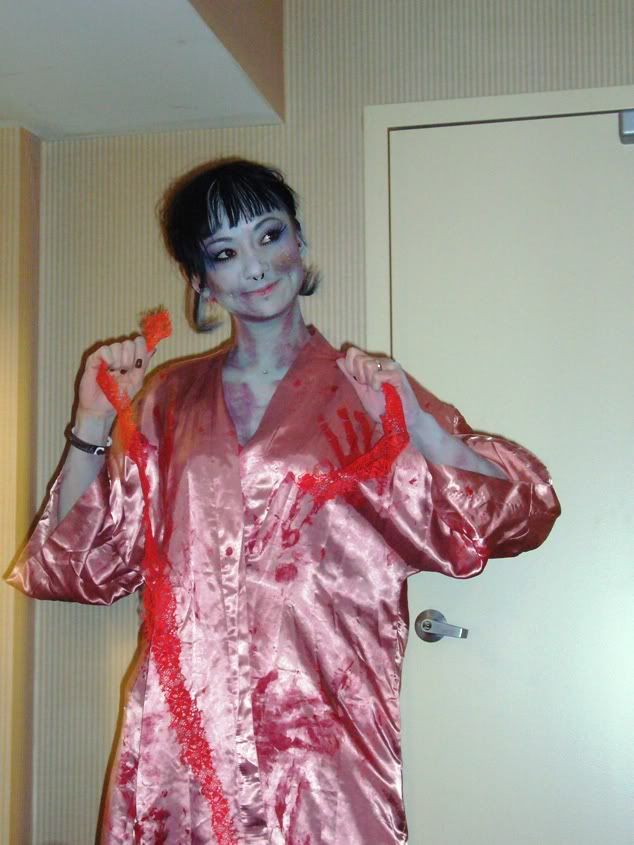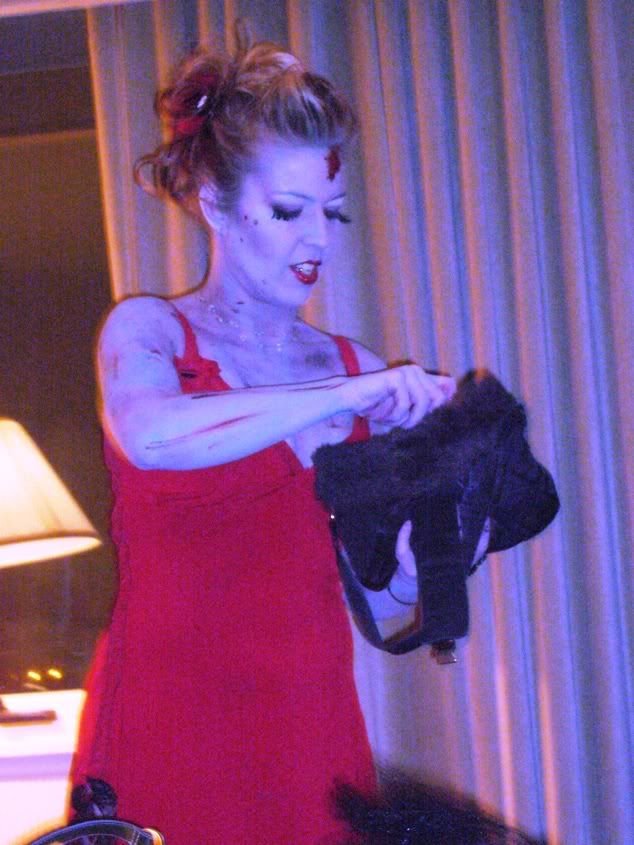 Cletus holds down the fort for us.





Our fabulous Chicago extras (Rae, Angela, and Jake) get their goth on (makeup courtesy of Rae Deslich, she of Hair Alchemy).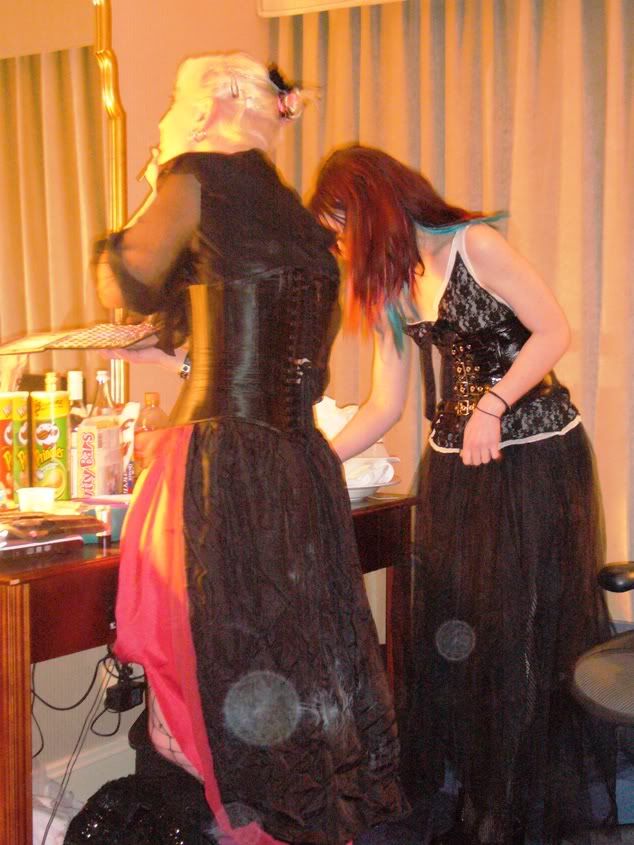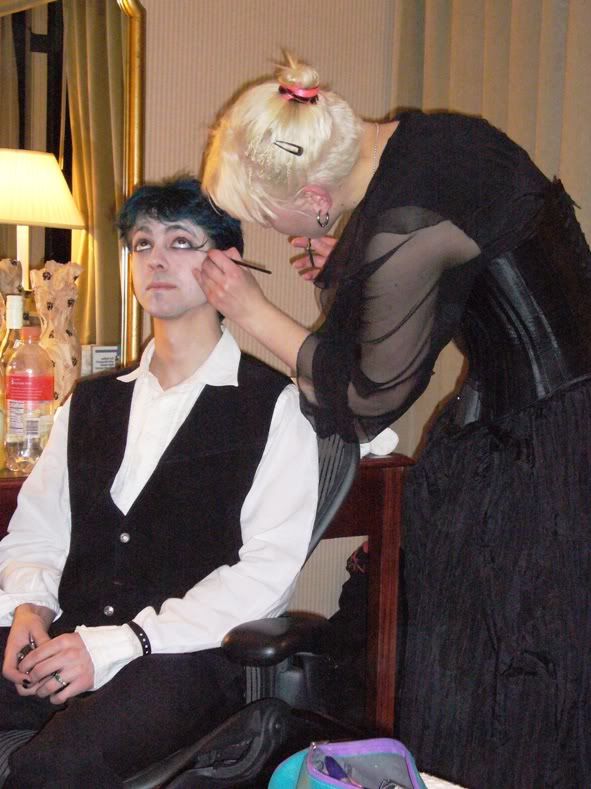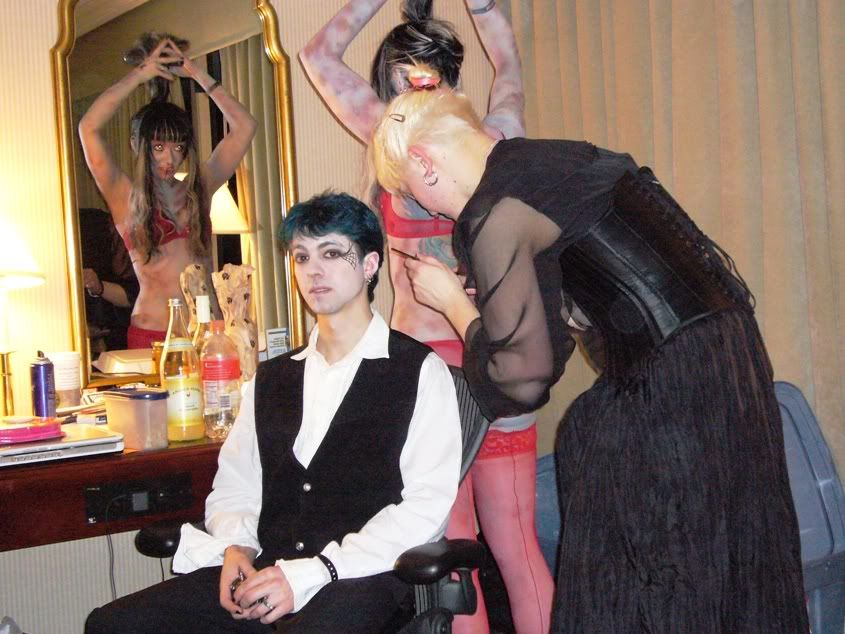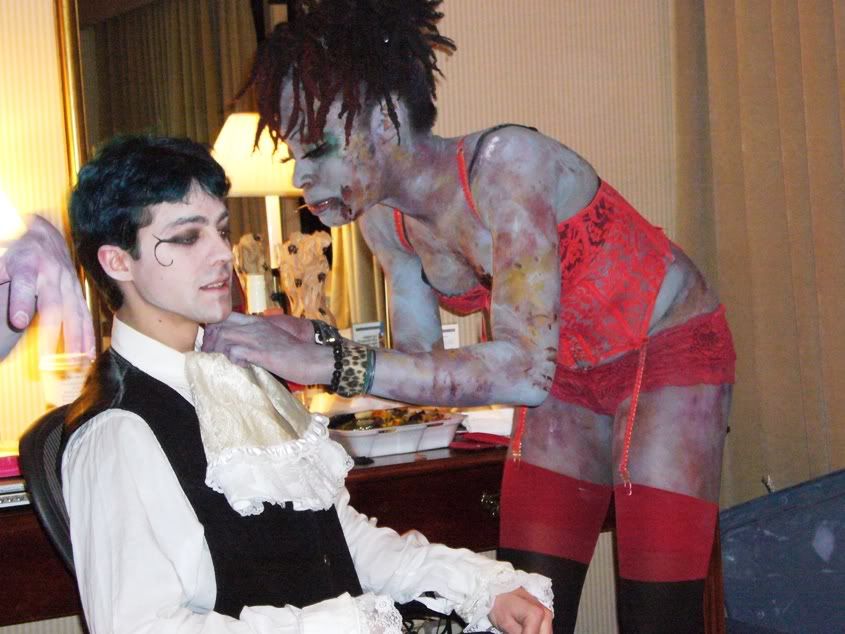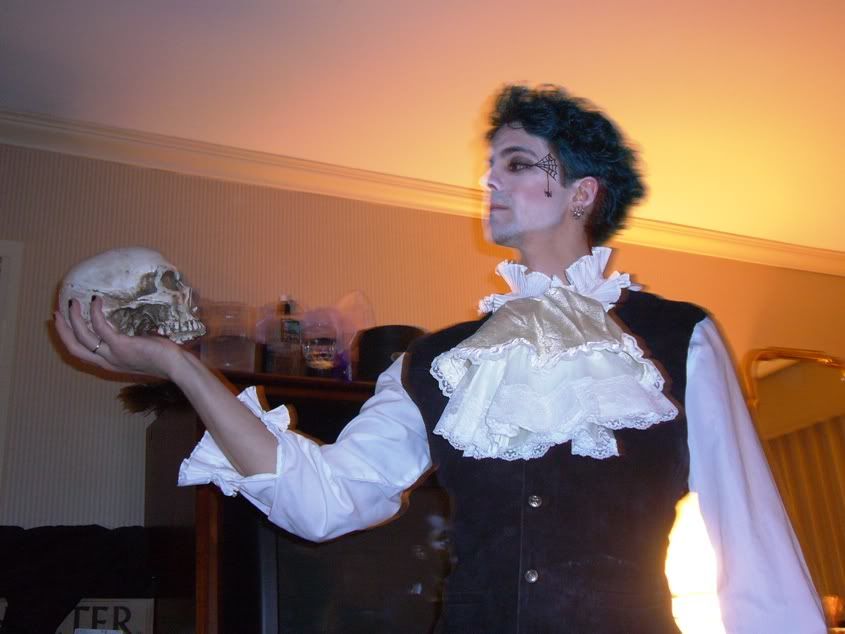 Shannon gets the gore ready for our Goth Jackass.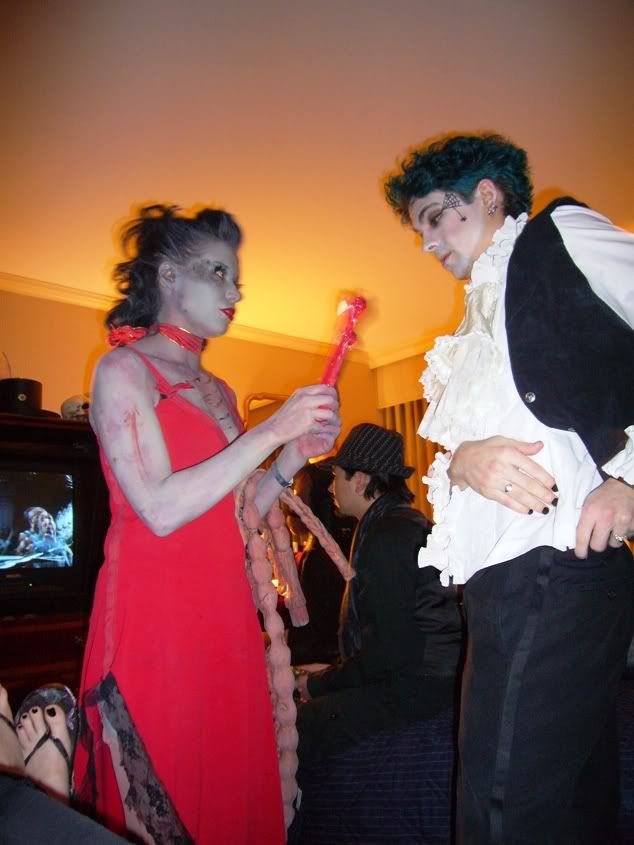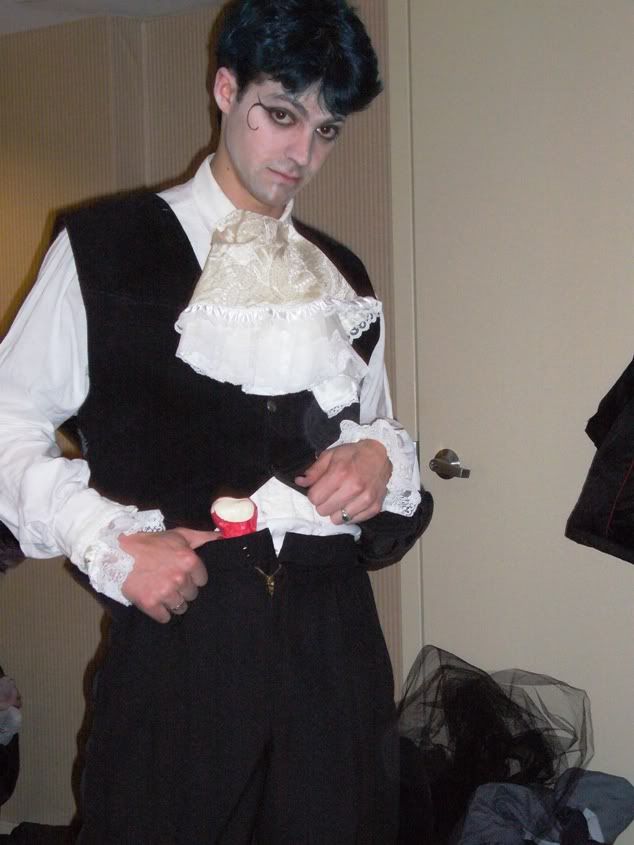 HAH-HAH.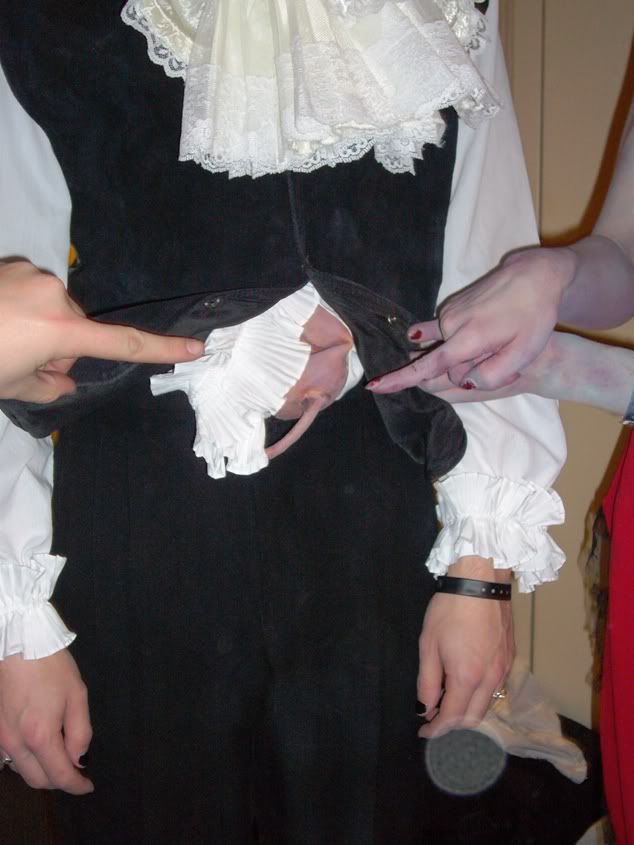 Here we go...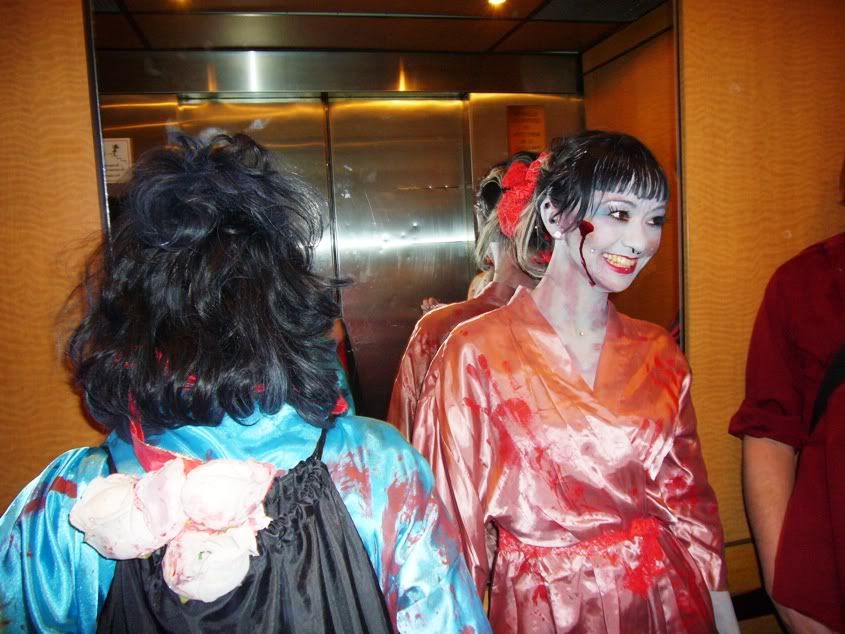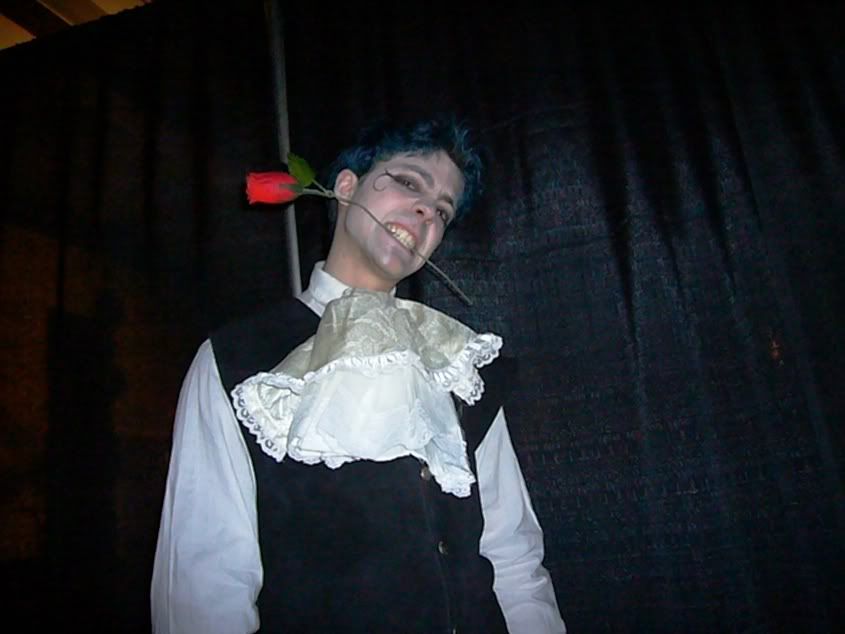 Backstage warming up...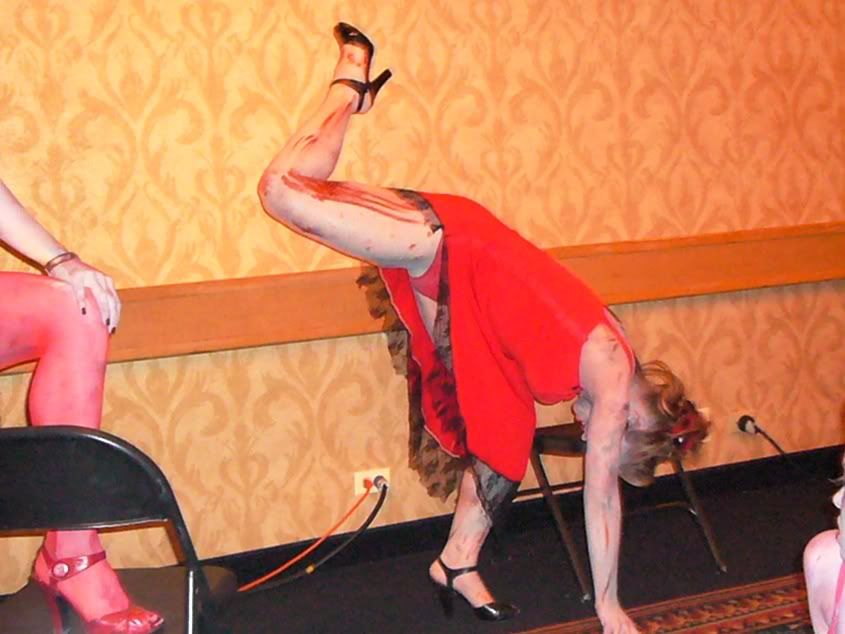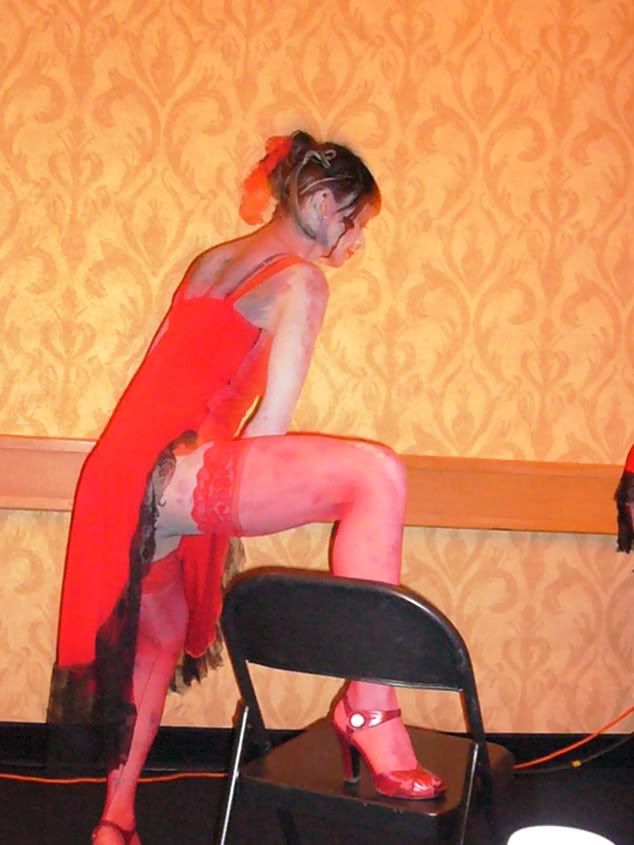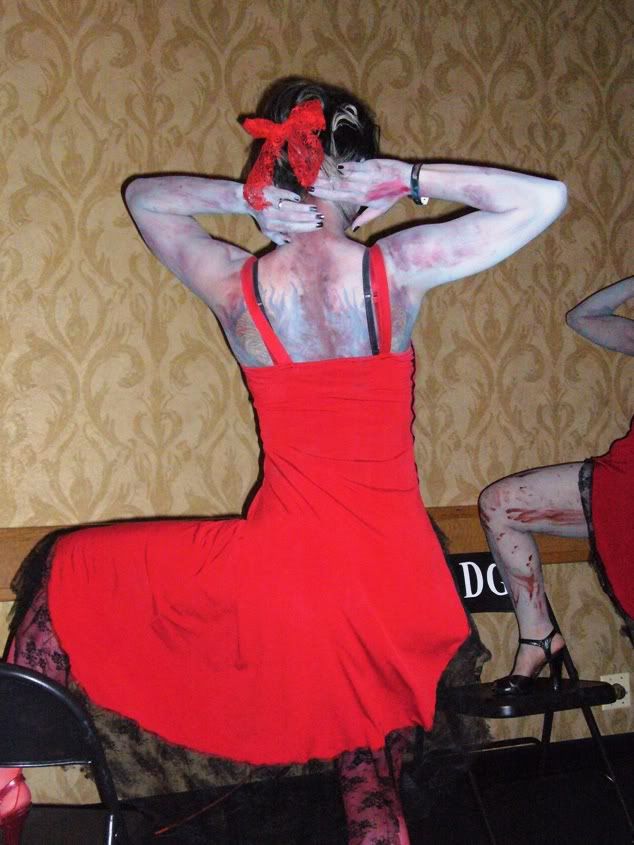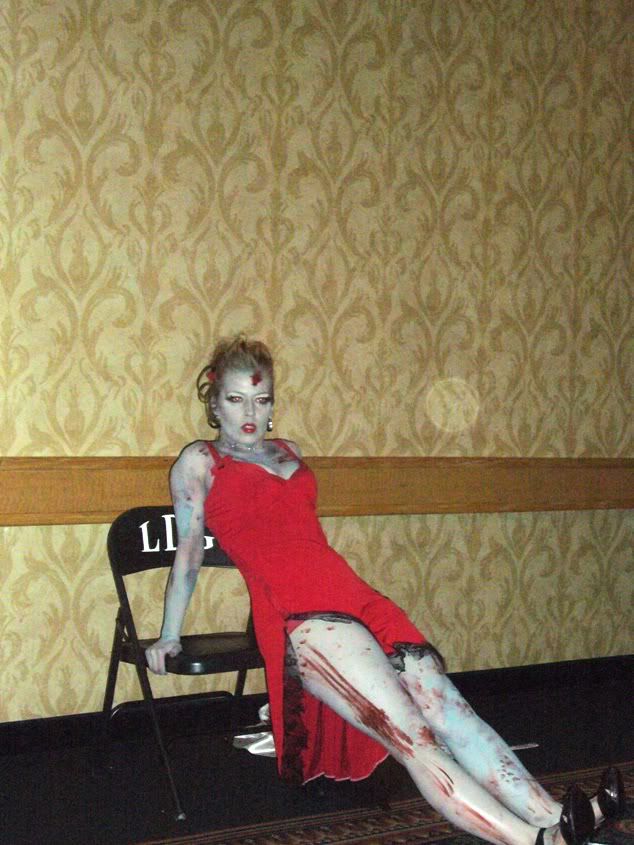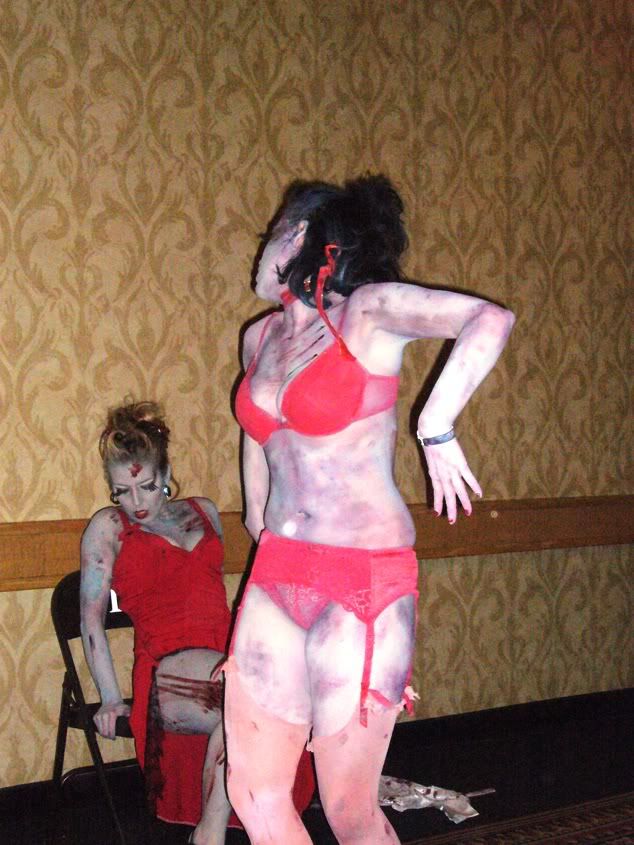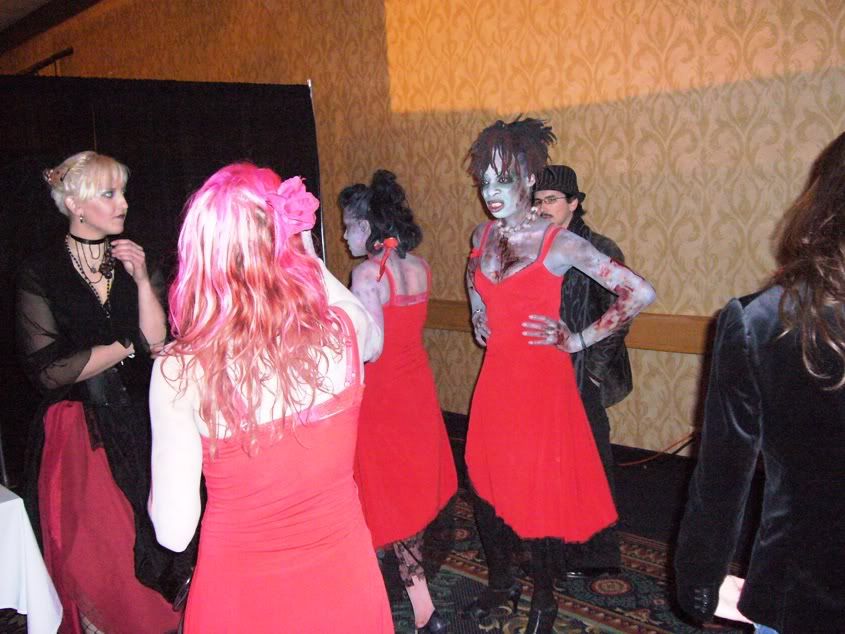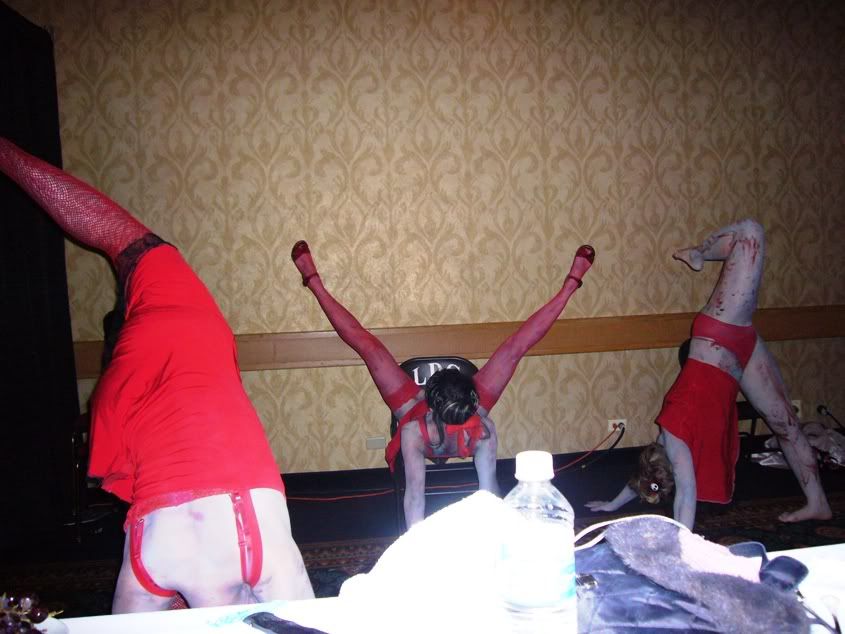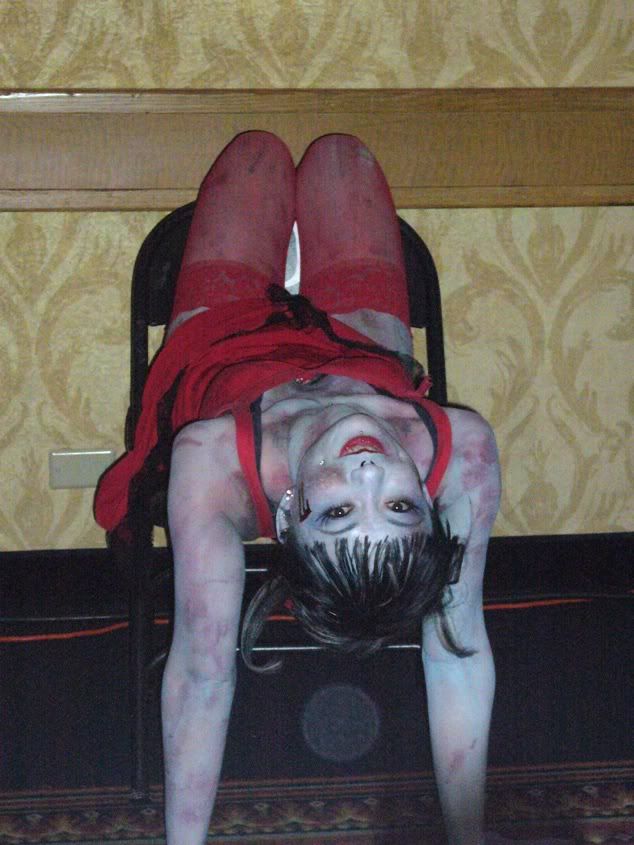 And afterwards: YEAH!!! WE DID IT!

The whole company, with the Fangoria Magazine people.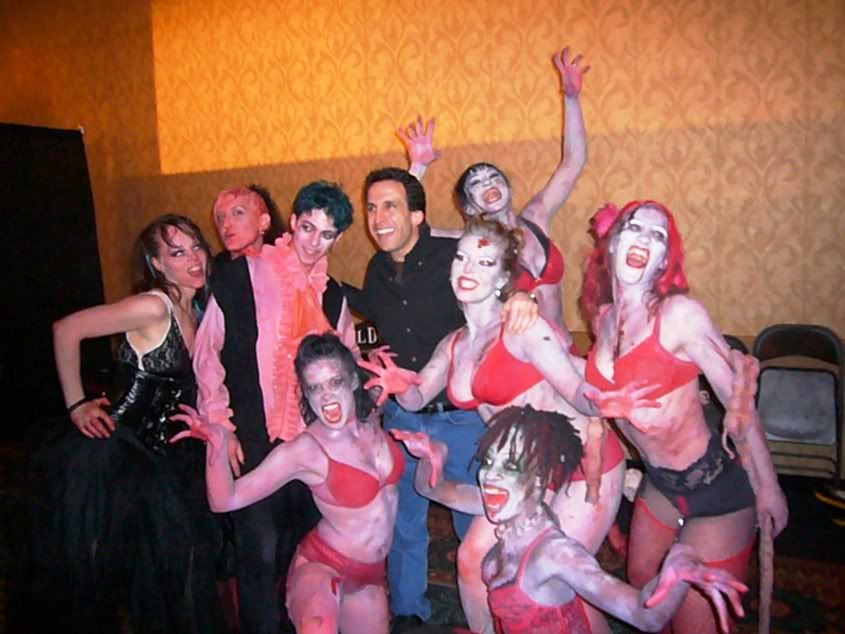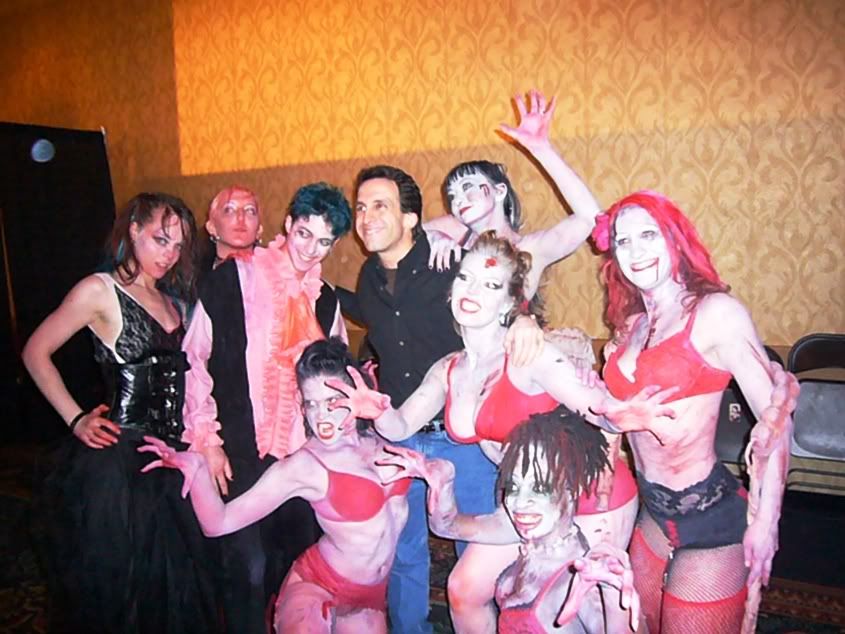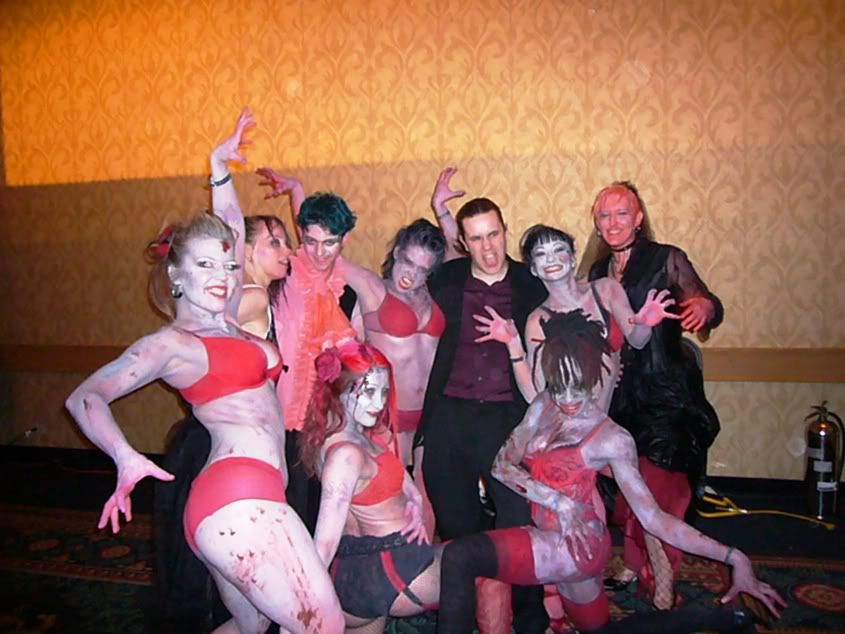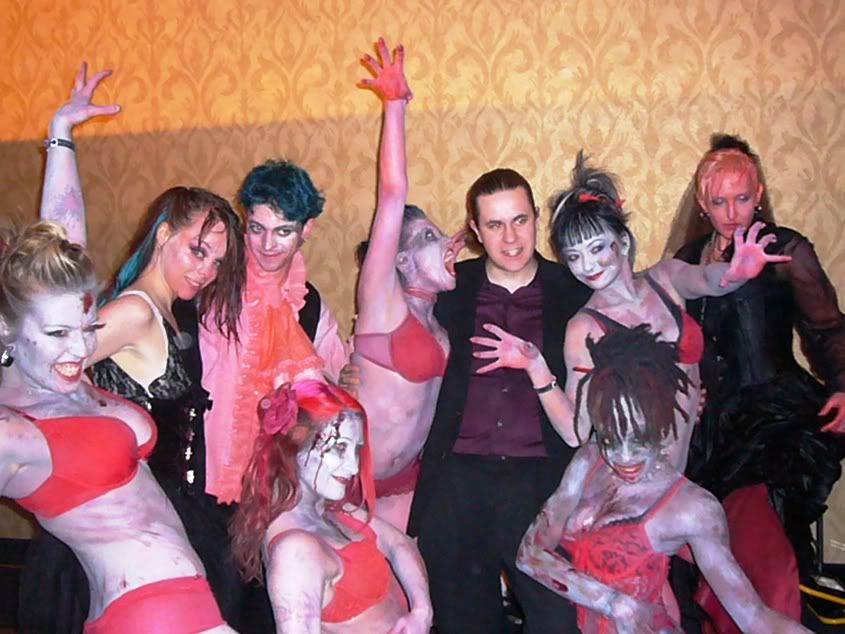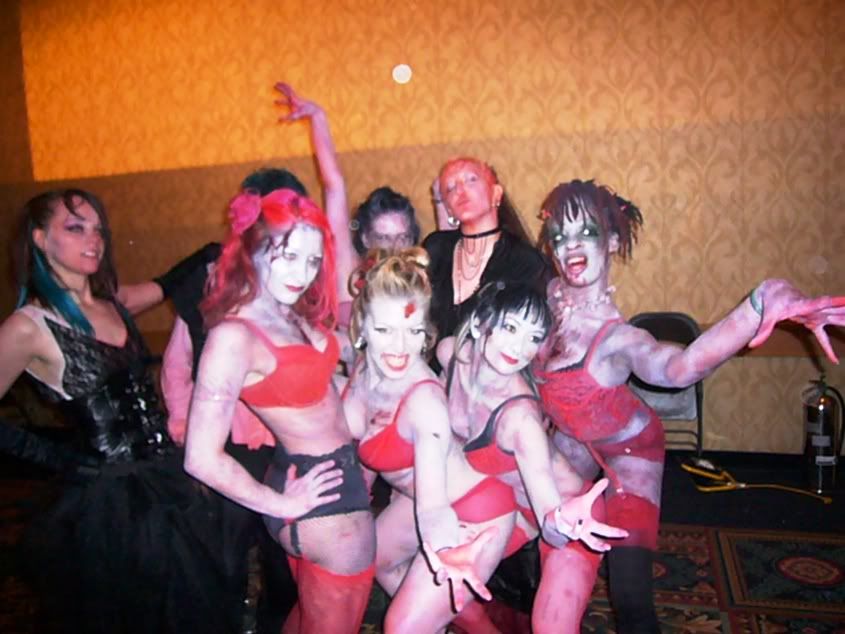 Finally, after the show with our friend Egan (ex-SF'er, now happily residing in Chicago)--and awwww, look at our cute blood-drenched goth girls!!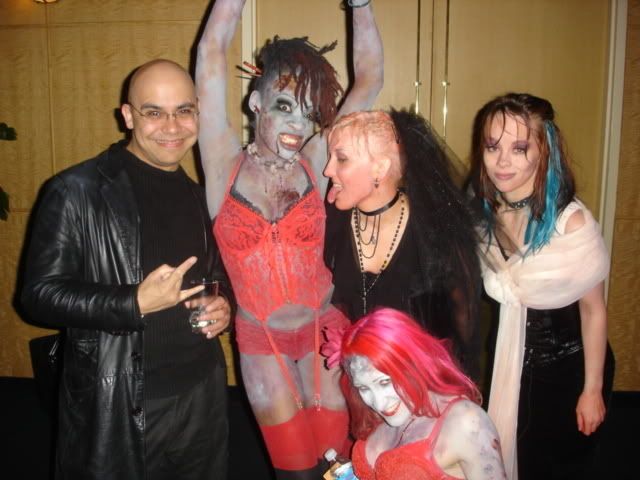 HUGE thanks again to all who made this adventure go: Fangoria and all its staff and associated people, our Chicago extras crew, our friends and, of course, ALL THE FANS.

That's a wrap!